From the heart of Amazon, Simbioze
Simbioze, a native Amazon brand
Simbioze is the cosmetics brand of Biozer da Amazonia an Amazonian start-up. It aims to bring health and beauty through 100% natural, vegan and Amazonian forest based products, showing their peculiarities, seasonality and characteristics.
Simbioze's role is to highlight the importance of local extraction as the main link between industry and the forest. That is why we carry out a joint work with communities within the Amazonas (Carauari, Labrea, Silves, Apui and RDS Uatuma), contributing with training on Good Manufacturing Practices-GMP, work safety and waste management.
Our manufacturing base is located in Manaus and despite being part of the Industrial Pole we have a sustainable and traceable process, which combines the soul of the forest and traditional knowledge with science and technology.
We respect and dignify the culture, values ​​and knowledge of the traditional peoples of the Amazon to take all the senses of the forest in an ethical and transparent way.
We have a commitment and respect for nature, the workforce involved in the production process and our consumer. In addition to raising the economic development factor for the state of Amazonas.


Certifications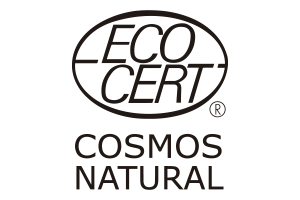 International seal COSMOS ECOCERT NATURAL
We are the first native Amazonian brand to have products with the COSMOS NATURAL seal certified by Ecocert Greenlife (http://COSMOS.ecocert.com) according to international manufacturing standards. This certification proves that the composition of a product is based on natural ingredients. Today we have this certification in: Chestnut Lipid Oil, Lipid Oil from Andiroba and from Copaíba. All other products in our line are in the process of being verified for this certification.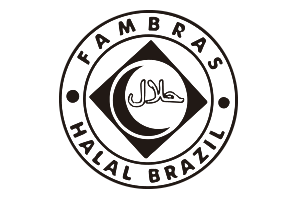 1st brand in the Amazon natural cosmetics segment HALAL
The globally recognized certification, HALAL, attests that the production process of all our products respect and stimulate consumer ethics and culture, with the aim of taking natural and vegan cosmetics with international quality parameters. The only company in Brazil with natural and vegan cosmetics with this certification.
With EuReciclo we guarantee the recycling of 100% of our packaging
For us, consistency is the watchword, and one of our pillars is sustainability, which is why our packaging is made with recyclable materials and yet we contribute to the control of destination. EuReciclo is a seal that certifies the reverse logistics of packaging. We have a recycling plan for up to 100% of all material produced in our production chain. We encourage conscious consumption, because if it's good for nature, it's good for us.
We are the heritage of the peoples of the Amazon, and we have the responsibility to create a sustainable link between industry and the forest.